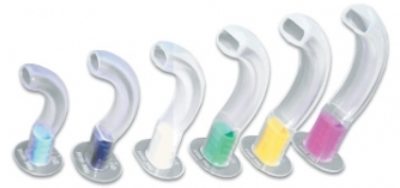 Airway Guedel Set (Adult)
Airway Guedel Set - or contact us for individual sale.
$54.00 Buy
Airway Guedel Set for the advanced First Aider. Also available individually, please contact us for sizes and prices!
An airway guedel is a medical device used to maintain an open airway. It does this by preventing the tongue from covering the epiglottis, which could prevent the person from breathing. When a person becomes unconscious, the muscles in their jaw relax and allow the tongue to obstruct the airway.
$54.00 Buy