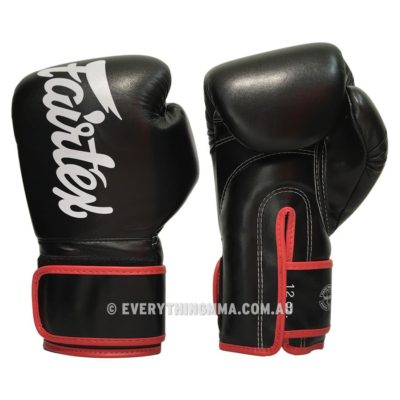 Fairtex Muay Thai Gloves
Fairfax Muay Thai Gloves are a brand new design with long hand cuff.
$153.95 Buy
Very easy to form a fist, saving you energy during training. Fairtex has combined some characteristic of the BGV6 sparring gloves on the palm, with extra padding for maximum comfort and safety. Compact, light and consistent
weight.
Designed with long hand cuff
Very easy to form a fist, saving your energy during training
Extra padding for maximum comfort and safety
Compact, light and consistent weight
$153.95 Buy