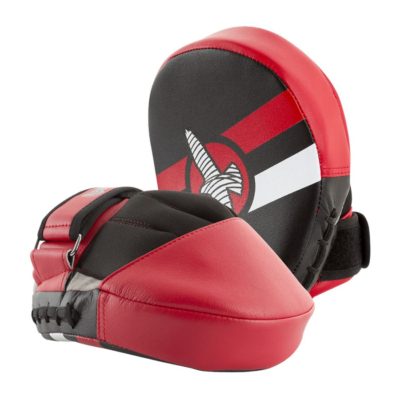 Hayabusa Pro Training Elevate Focus Mitts - Micro
Introducing Hayabusa's New Pro Training™ Elevate Collection. Every element of these pads have been designed to ensure an unrivaled feel for both striker and trainer.
$164.95 Buy
This series boasts effortless control with unmatched responsiveness. The ergonomic shape ensures maximum comfort while the inner foam core optimizes all levels of striking performance.

Micro-sized, lightweight design for flawless maneuverability and precision striking.
Hook-and-loop wrist strap for maximum adjustability and an ideal fit.
Inner glove design with non-slip palm surface for ultimate stability.
Optistrike™ pro-concave technology provides a perfect striking surface every time.
Exclusive air dome inner core for unmatched impact absorption
$164.95 Buy