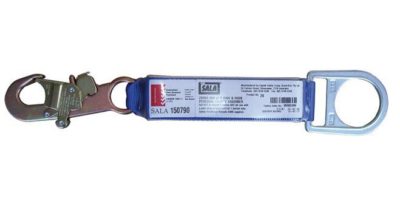 SALA

Shock Absorbing Unit

300mm shock absorbing unit with D-ring on one end and snap hook on the other, for use in leading edge work with SRL's

$117.70 Buy
Our shock absorbing unit with D-ring and snap hook is used in leading edge work to reduce the risk of shearing of the cable. DBI-SALA's optional accessories easily upgrade the comfort, function, versatility and safety of your most valuable piece of fall protection equipment. Our range of accessories makes it easier to keep working productively while remaining fully.
Contents
300mm shock absorber
Compact energy absorber with clear cover
User friendly self locking snap hook
High strength D-ring tie-off point
Rated to 160kg
Impact indicator
i-Safe™ enabled
$117.70 Buy